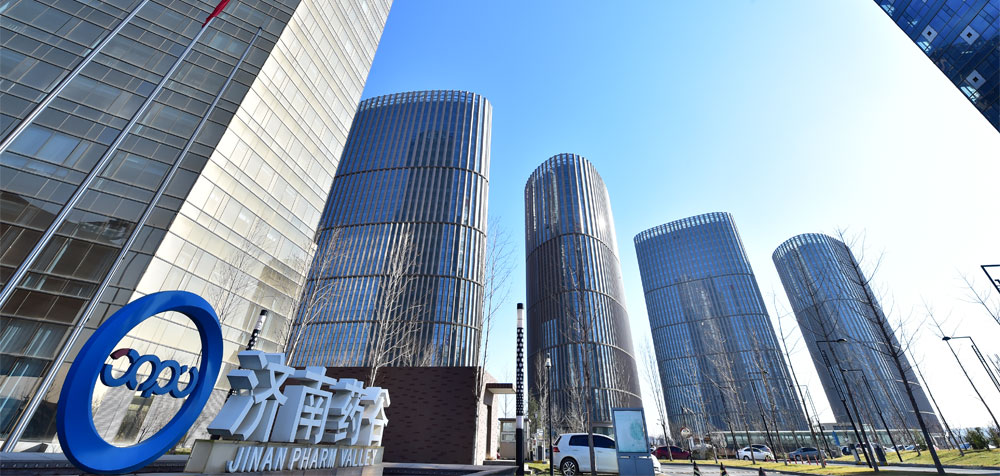 山東市立醫院控股集團股份公司(以下簡稱"山醫集團")是一家專注于醫療養老等服務的創新型集團公司。山醫集團以醫療服務為產業平臺,發揮復合資源優勢,探索切實可行的醫療市場整合方案,通過建立特有的醫療投資與服務運營模式和品牌的合理輸出,共同打造醫療投資與醫療服務行業的著名品牌。
集團的經營理念是:"以資本運作為支持,做百年醫療事業,建百姓健康產業。把國有、民營優勢結合起來,打造國內一流、百姓放心、規范化管理的新型醫療集團。"核心價值觀為"誠信、創新、規范、人文"。
集團總部坐落于山東省濟南市高新區濟南藥谷產業園,下屬單位分布于山東省濟南市、青島市、濰坊市、泰安市、濟寧市、德州市、菏澤市以及河北省、江西省、江蘇省、上海市、安徽省。
集團現為中國企業家思想俱樂部主席團主席單位、中國非公立醫療機構協會副會長單位、全國衛生產業企業管理協會副會長單位、《健康報》社理事會常務副理事長單位、中國醫院協會民營醫院分會副會長單位、山東省醫院協會民營醫院分會會長單位。
Shandong Municipal Hospital Holding Group Co., Ltd. (hereinafter called as "Shandong Medical Group") is an innovative corporation focusing on medical services and investment.
Shandong Medical corporation takes medical service as its industrial platform, exerts the advantage of diverse resources, and explores a feasible plan for medical market integration. With a unique modal for medical investment and service operating model, and a reasonable output of the brand, we aims to build a famous brand for both medical investment and medical service.
Based on its scientific management model and financial support, Shandong Medical corporation focuses on management of its affiliated or controlled hospitals, building a chain operation model of the hospital brand, by which It has formed, within the group, unified beliefs and values, goals and vision, an integrated management system and hospital culture. All these enable the corporation to gradually become the first-class brand medical group matching up with the capital market.
With technical personnel on medical and health investment management and professional technical management team, Shandong Medical corporation, having learned from successful management models at home and abroad, aims to integrate modern business management concepts into the management of medical and health industries, use fully the advantages of both state-owned and private enterprises, building a new type of domestic first-class and people-assured medical corporation with standardized management. As a result, it will gradually develop into a unique and modern management model in health industry, meeting the needs of China's market economy, living up to the international standard and finally promoting the integration of domestic health industry resources and the development of health services market.
The corporation's headquarter is based in Yaogu Industrial Park, Gaoxin District, Jinan Shandong Province, with its subsidiaries in cities including Jinan, Qingdao, Weifang, Tai'an, Jining, Dezhou, Heze, and provinces including Shandong, Hebei, Jiangxi, and Jiangsu, Shanghai, Anhui, and Henan. By the end of 2017, it has already owned 29 hospitals, 6 old-age care centers and 6 supporting companies.
The business philosophy of Shandong Medical corporation is: "based on capital operation, build a medical service for a hundred years, and a healthy industry for the people." We will actively strengthen the ability to integrate new resources with hospital as the main platform. In terms of innovation, it has begun to integrate old-age pension, old-age care, child rehabilitation and disability rehabilitation based on medical care, and gradually established an old-age rehabilitation center for medical care and support. We will vigorously follow the national "Healthy China" development strategy, push the growth of health industry, and make greater contributions to people's health.